"I will never give up technical solutions in favor of useless aestheticisms which, in some cases, are even dangerous."
-Claudio Rizzo-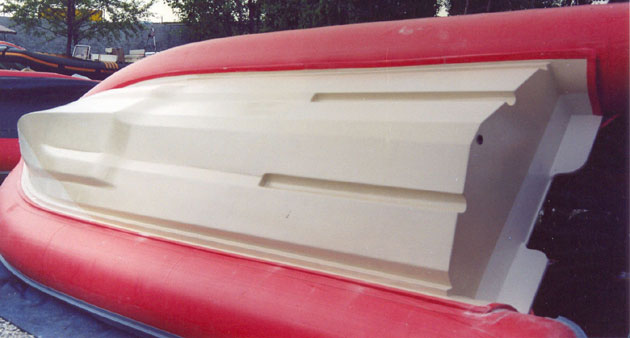 Some important choices that distinguish us, in terms of design, certainly concern our project behind the exclusive GOMMORIZZO HULL, one of a kind, which is produced in Italy. Ergonomics and versatility of the counterprint.
Read More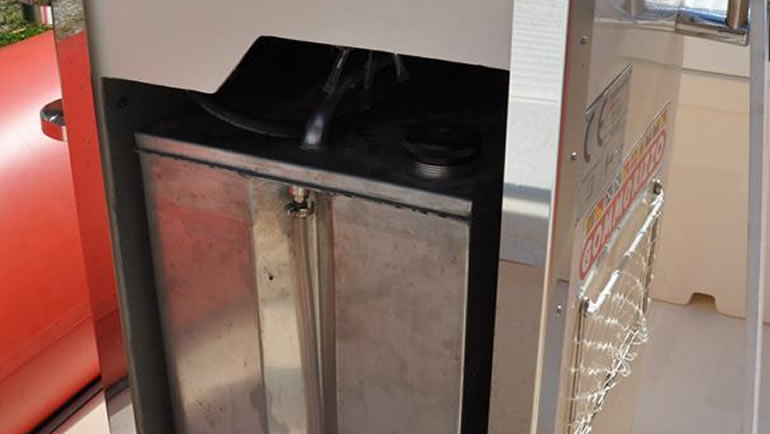 Our tanks are an Italian craftsmanship signature, made of stainless steel, CE approved, realized to an exclusive Gommorizzo project. At any given time, all our tanks can be easily removed for maintenance work and checks.
Read More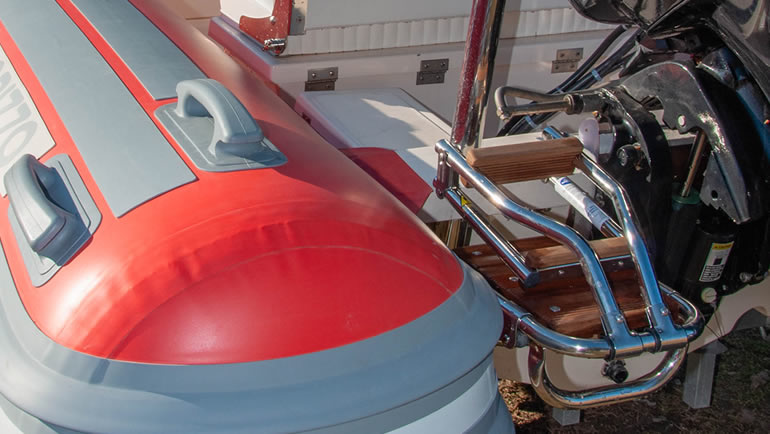 The swim platform with ladder is available in both Recreational and Diving (work) versions. All our platforms with ladders are made in Italy, and it is possible to customize them on request.
Read More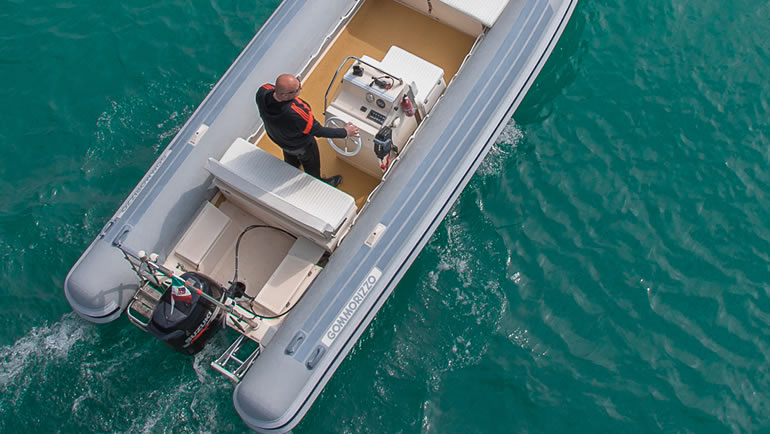 The supports for the auxiliary engines are made in Italy on an exclusive Gommorizzo design and are mounted on the right side of the transom. For those who want to have an additional engine, it's possible to install an auxiliary engine support.
Read More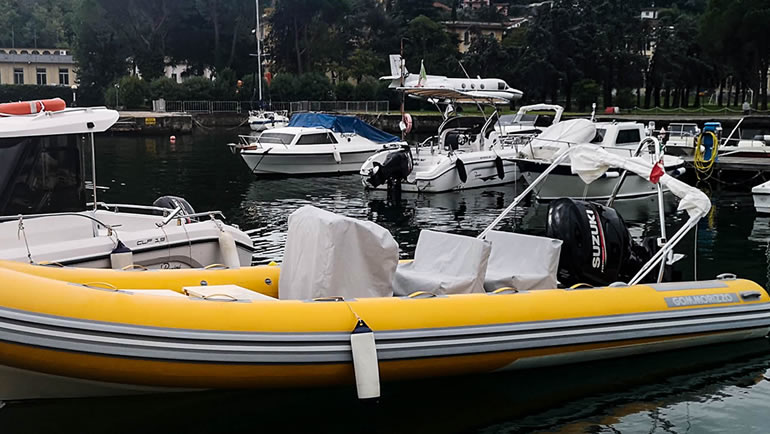 Our cover sheets are made in Italy using professional materials only. Our covers: cover with professional fabric, summer cover with professional fabric, console cover and seat cover in different sizes.
Read More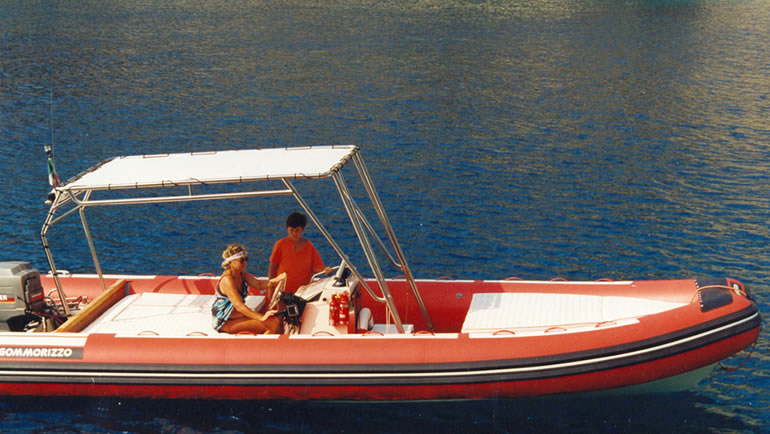 In order to have a complete and equipped R.I.B.s, our on-board sun awning is an essential safety tool preventing excessive sun exposure during the summer. Discover the awnings used on Gommorizzo R.I.B.s.
Read More